About Queen Clean
At The Queen Clean we're a highly experienced cleaning company in the Bozeman, MT area focused on providing the best possible experience for our clients. It is our focus to provide each of our clients with the most personalized service to ensure their needs are met. We create a detailed process for each of our clients to ensure nothing is missed. With more than a decade of experience there is no better cleaning company in the Bozeman, MT area.
Book Now
100% Customer Satisfaction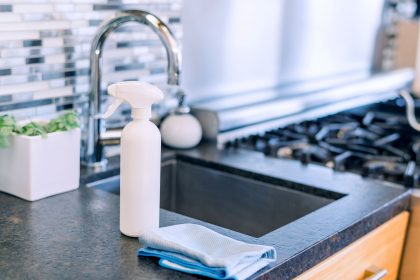 We understand that you have many different choices when it comes to hiring a cleaning company. Because of this, we stand behind our high-quality cleaning services 100%. Should you have any issues with any of our cleaning services, reach out to us within 24 hours, and we'll make sure everything is taken care of as soon as possible.
Eco-Friendly Cleaning Company
When we started The Queen Clean, we made it our mission to focus on being good stewards of the environment. Because of this, we work extremely hard to use the most pet, kid, and environmentally-friendly products possible. We treat our clients like family, so we do everything we can to protect them from the harmful cleaning supplies used by many of our competitors. At The Queen Clean, we do our best always to use the most eco-friendly products possible unless more abrasive chemicals are needed. In this case, we always discuss whether or not we can use these more powerful chemicals with our clients.
Wide Range of Cleaning Services for Residents and Business Owners in and Around Bozeman, MT
At The Queen Clean, we are a full-service cleaning company offering various services to both our residential and commercial clients. Below is a breakdown of the variety of services offered by our experienced team:
Reach Out to The Queen Clean Today to Learn More About Our Cleaning Services
Whether you're looking for residential or commercial cleaning services, The Queen Clean has the experience and knowledge to get the job done. We have been operating our business for more than five years in the Bozeman, MT area and have countless five-star reviews that show the quality we strive to provide to each of our clients. If you'd like to learn more about any of our cleaning services, don't hesitate to contact our team today by phone at (406) 219-7280.