Vacation Rental Cleaning
The Bozeman, Montana area has amazing attractions such as the Gallatin River, the Museum of the Rockies, Palisade Falls, and much more that bring scores of tourists to our great area every year. Because of these amazing attractions and the wonderful weather, we experience most of the year, the vacation rental business in this area is strong. Vacationers often prefer having their separate space compared to being crowded in a hotel room.
Book Now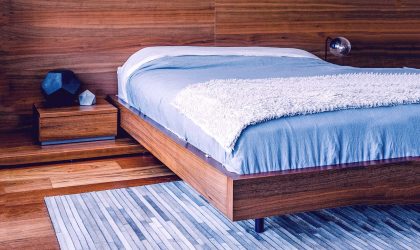 Successfully managing a vacation rental property in the Bozeman area can be challenging, especially regarding logistics such as vacation rental cleaning. Thankfully the team at The Queen Clean has years of experience helping vacation rental business owners handle all their cleaning needs.
The team at Queen Clean works with many different Airbnb and VRBO hosts as well as vacation rental property managers, to provide vacation rental cleaning services for their guests. Thanks to our immense industry experience, we're able to offer the highest quality cleaning services while still keeping your budget in mind.
Let Queen Clean Be The Eyes & Ears of Your Vacation Rental
If you own vacation rental property, you likely cannot always be at the location between stays. For this reason you need to work with a vacation rental cleaning company with ample experience cleaning vacation rentals, but also a company willing to keep you informed if any issues arise. Professional cleaners are often the first to see any issues that may arise after Airbnb or VRBO guests leave your property.
When you work with The Queen Clean, we'll keep you updated should we notice anything awry during our regular cleanings. In fact, we'll even take photos of any issues and send them to you so you can have the clearest picture possible when it comes to refunding deposits and managing your vacation rental portfolio.
Short Turnarounds For Vacation Rental Cleaning
Vacation rentals turn over quickly, meaning you need a cleaning company that can be available at a moment's notice, regardless of whether it is during normal business hours. Our team of professional cleaners offers the utmost flexibility to ensure your property can always be cleaned and ready for your next group of guests.
Leave the Stress of Vacation Rental Cleaning to Us!
Running a vacation rental business can be stressful. We understand that you're constantly dealing with issues on a daily basis, and we want to take managing a team of cleaners off your list. At The Queen Clean, we understand what is involved in professional vacation rental cleaning and we're up to the task. Call us today at (406) 219-7920 to discuss your vacation rental portfolio, whether one unit or a large group of properties. We work with individuals throughout Bozeman and the surrounding areas and would be honored to add you to our list of satisfied vacation rental cleaning clients.