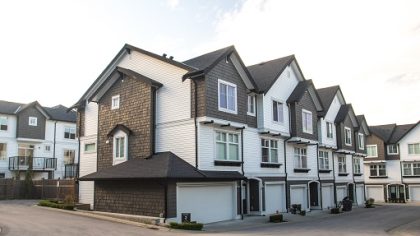 If you own or work for a construction company, you likely dread the construction cleanup process. It's the last step in the construction process, but if done incorrectly, it can negatively impact the homeowners who are moving into their new homes. As a builder, you want to leave the best possible first impression when a new homeowner walks into their home for the first time! With Queen Clean, we'll help to ensure that the first impression is always one that will be positive!
Fully Licensed And Insured Construction Cleanup Company Serving Bozeman And Surrounding Areas
When working with contractors, we understand that running our company properly regarding all the necessary licenses and insurance is essential. At Queen Clean, we're fully licensed and insured and can provide proof of insurance if required. We strive to follow all the necessary regulations required for doing business in and around the Bozeman, Montana area.
Construction Cleanup Checklist
When you partner with Queen Clean to handle all of your construction cleanup needs, you want a company that you can trust to complete each job correctly and in a timely manner. To avoid any issues, our team has created a construction cleanup checklist that all our crews follow so that we can deliver the highest possible service. Here is a sample of our checklist to show you the level of detail we provide on each commercial cleaning job.
• Remove and dispose of all trash
• Wipe down all light fixtures
• Clean any dirt or debris throughout the property
• Vacuum all carpeted areas (steam clean if required)
• Wipe down all outlets
• Clean kitchen, bathrooms, and all appliances
• Clean out HVAC vents
• Wash all windows and remove any stickers from construction
• Much more!
As you can see, our construction cleanup services are very thorough, which is why so many construction companies in the area choose to work with Queen Clean whenever they've finished a project. Whether you're a new construction builder or a renovation company working with existing homeowners, a construction cleanup service like Queen Clean can ensure your clients are happy the moment they step into their new or renovated homes!
Construction Cleanup Services Around Bozeman
If you'd like to learn more about our construction cleanup services around Bozeman, don't hesitate to contact us by phone at (406) 219-7280 or via email at victoria@queen-clean.com. We can discuss your construction cleanup needs and provide a competitive quote that will take the stress of cleaning entirely off your plate!