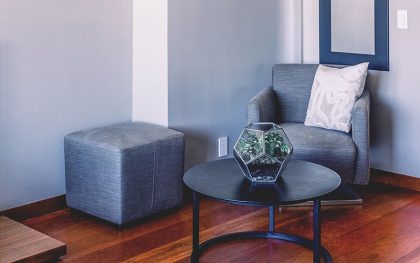 Hiring local cleaners to come into your home is a big decision. You want to hire a reputable company that you can trust and that will allow you to take some of the stress of managing a home off your shoulders. A residential cleaning company like Queen Clean offers a variety of different services to ensure you can focus on other important tasks around the home that do not include cleaning! We've been serving the Bozeman, Montana, and surrounding areas for several years and would be more than happy to provide you with a cleaning estimate based on the size of your home.
Residential Cleaners Using Green Cleaning Products
When you have a family to protect, you likely are interested in how your house is cleaned and the types of products used. At Queen Clean, we use the mildest possible chemicals to get the job done. We avoid harsh chemicals that can cause harm to your family and pets. Depending on the severity of the job, we may have to use harsher chemicals, but we will communicate with you beforehand to ensure you're in favor of our cleaning process and product choices.
Save Time With Local House Cleaners
Keeping a home clean and tidy takes time. With a busy schedule and multiple family members, it can sometimes seem like your to-do list never ends. If this sounds like you, why not give the team of local cleaners at Queen Clean a try? We can help to take the stress of cleaning off your plate so you can focus on spending more time with family and friends. Rather than spending your entire weekend cleaning your house, why not leave the cleaning to us so you can pick up some new hobbies or travel or even just relax on the sofa watching your favorite sports teams?
Deep Cleaning Is Our Specialty
If your home hasn't had a deep clean in quite a while, you're in luck. At Queen Clean, we offer several different residential cleaning services, one of which is our deep cleaning service. This service allows us to deep clean your home to be in a more manageable state going forward. Let our team get you back on track with our deep cleaning service.
Residential Cleaning Estimate
If you're ready to turn over the reins of cleaning your home to professional cleaners, contact the fully licensed and insured team at Queen Clean. We're a family-owned and operated team of local cleaners ready to clean your home from top to bottom. Give us a call today at (406) 219-7280 for a residential cleaning estimate.