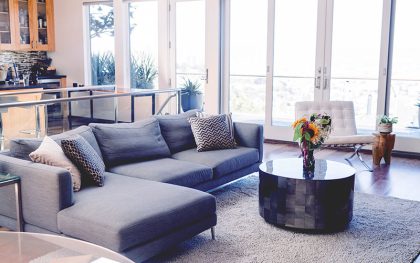 If you own a vacation rental, you understand that having a company specializing in vacation rental cleaning is extremely important. The vacation rental business requires fast turnovers and constant communication. At Queen Clean, we've provided our vacation rental cleaning services to property owners in Bozeman and surrounding areas for many years.
Experienced Vacation Rental Cleaning Company
When you have multiple vacationers using your home on any given day, you will have more wear and tear than with longer-term tenants. Your cleaners will be in and out of your home more than anyone else, so you need to find a trustworthy company to work with. At Queen Clean, we have a standard checklist for all of the vacation rental properties we clean. This list not only includes complete details about our high level of cleaning, but it also allows us to check for common issues that we can alert you to, such as loose doorknobs, problems with plumbing, and much more. This extra set of eyes can help you spot minor problems before they become major ones!
Quick Turnarounds = More Profits For Your Vacation Rentals
With vacation rentals, quick turnarounds are the name of the game! You want to turn your units as quickly and as often as possible to maximize profitability. While speed is always crucial, it's essential that you still maintain a high level of standards to ensure your properties are in tip-top shape for each family that rents your home. We can provide you with the best of both worlds at Queen Clean. We can provide fast turnarounds, but we still maintain the highest level of service for our clients to ensure you won't be getting callbacks related to any deficiency in cleanliness.
Airbnb Cleaning Company Bozeman MT
We think of the property owners we work with as our partners. We want their businesses to succeed so that we can succeed as well. This symbiotic relationship helps us provide the highest level of service to each client. While we know vacation rental owners have unique requirements related to quick turnarounds, we stand ready to assist you in any way we can. Feel free to contact the team at Queen Clean today at (406) 219-7280 or via email at victoria@queen-clean.com. We'll happily provide a free vacation rental cleaning estimate for one or more of your properties.